Grazing Resiliency in the Bakken
Grazing Resiliency in the Bakken (GRB) p
rovides landowners and ranchers the opportunity to increase their water supplies to livestock and implement fencing for rotational grazing systems providing future drought resiliency.
Water and fence developments will follow the NRCS Office Tech Guidelines for Allowable Cost.

Fencing will be provided to landowners at 60% cost-share payment based on NRCS cost-share payment rates.

Water developments will use NRCS rates for agreement development but will pay 60% cost-share based on actual costs.

The landowners will provide the remaining 40% cost-share on both fence and water.
Eligible areas are in Yellow on the map below: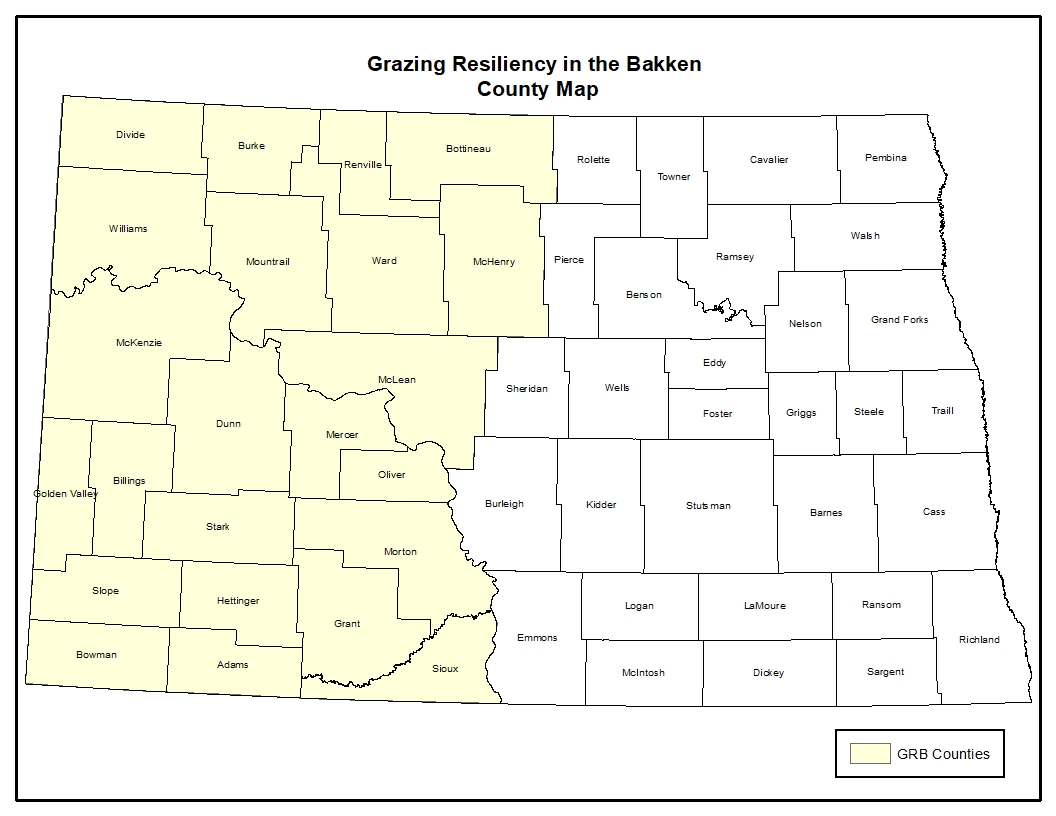 Counties included: Adams, Billings, Bottineau, Bowman, Burke, Divide, Dunn, Grant, Golden Valley, Hettinger, Mercer, McHenry, McKenzie, McLean, Montrail, Morton, Oliver, Renville, Sioux, Slope, Stark, Ward, & Williams
If you are interested, please contact:
JESSE BECKERS, Energy Program Manager
jesse@naturalresourcestrust.com
OR
ERIC ROSENQUIST, Conservation Program Coordinator
eric@naturalresourcestrust.com
North Dakota Natural Resources Trust
1605 E Capitol Ave, Suite 101
Bismarck, ND, 58501
Phone: 701-223-8501
Fax: 701-223-6937