About the Trust
Staff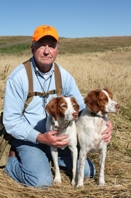 Keith Trego
Keith grew up on a farm at Erie, ND, about 40 miles northwest of Fargo in Cass County. He received an undergraduate teaching degree in science and mathematics from Mayville State University (MSU) in 1971. Following graduation from MSU, he took graduate courses at the University of Minnesota's Itaska biological field station during the summer of 1971 and completed a Master's degree in fish and wildlife management from North Dakota State University in 1973. Keith began his career with the North Dakota Game and Fish Department in 1973 as a resource planner. He worked on several special assignments for the NDGF, including a study of the water management issues in the Devils Lake Basin and preparation of the westcentral North Dakota regional environmental impact study on energy development. He became a district game warden in 1977 stationed in Rugby, North Dakota. He became the Department's deputy director in 1979. Keith left the agency in 1981 to pursue private business interests in real estate, insurance, and computer software development. He also worked in the Computer Services Division at Basin Electric Power Cooperative for nearly eight years. In 1989 Keith returned to the North Dakota Game and Fish Department as deputy director. In June of 1998, he left the Department to accept the position of executive director with the North Dakota Natural Resources Trust.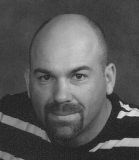 Terry Allbee
Terry is the Business Manager/Biologist with the Trust. He grew up across the border in northcentral South Dakota on a farm/ranch near Roscoe, SD. He is a graduate of South Dakota State University, having experience in fisheries, endangered species, and wildlife resources. Terry joined the Trust in 1999. His main responsibilities include the daily business activities of the Trust and coordinating Trust conservation programs. Terry and his wife Heidi have two daughters, Camden and Kenley. Terry also enjoys spending his free time on the Missouri River.
Jesse Beckers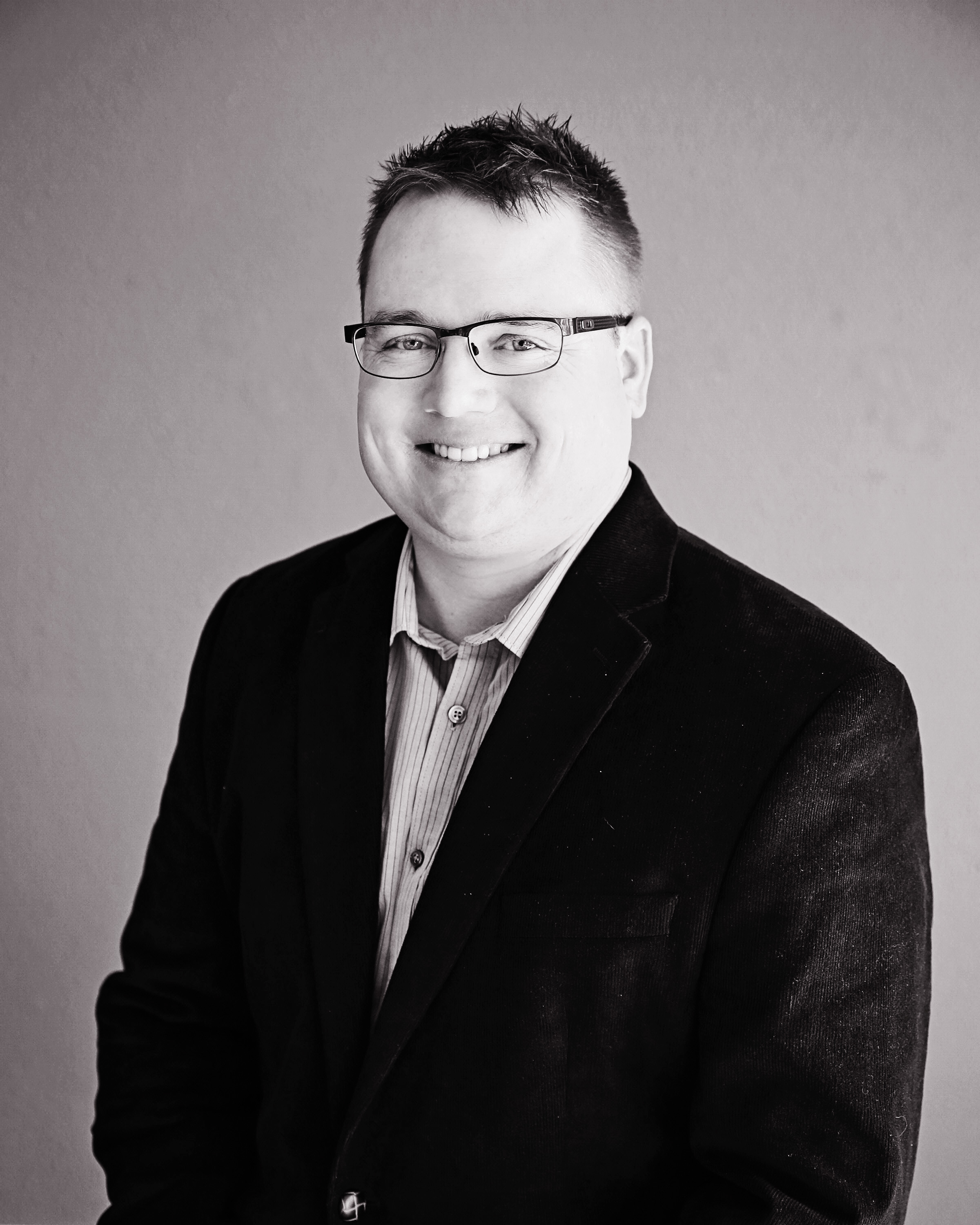 Jesse is the Energy Program Manager with the Trust. His main responsibilities include working with partners in the energy industry. Jesse has a graduate and undergraduate degree in natural resources management from North Dakota State University. He has experience in prairie restoration, wetland creation, habitat development, land reclamation, the National Environment Policy Act (NEPA) program, environmental assessments, and storm water pollution and prevention plans and inspections. Before coming to the Trust, Jesse worked as the regional wildlife biologist with Pheasants Forever and worked as an environmental consultant in the oil and gas industry. Jesse and his wife Beth have two children, daughter Alli and son Jace, and live in Bismarck, ND. Jesse spends his free time with his family in the outdoors, coaching hockey, and going to Bison football games.
​Rick Warhurst
Warhurst came to the Trust after retiring from a 31-year career at Ducks Unlimited (DU), where he served as a biologist at the Great Plains Regional Office in Bismarck. Through his work on the delivery of waterfowl habitat on public and private lands, he worked on projects in Nebraska, Kansas, North Dakota, South Dakota, Montana, Minnesota, and Iowa. Prior to working for DU, he was employed by the Kansas Fish and Game Commission as the manager of the Marais des Cygnes Wildlife Management Area in Kansas and before that, as the assistant state waterfowl biologist for the Ohio Division of Wildlife.
Warhurst is originally from Kansas. His interest for waterfowl, especially ducks, came from his dad, who was an avid duck hunter. "He would go duck hunting on Saturday mornings during the fall and I would wait for him to return home so I could handle and play with the ducks that he brought home. When I became older, I started going hunting with him, and when I was old enough, I began duck hunting with him." This passion for waterfowl carried over into his college years, and he earned his bachelor's degree in wildlife management from Kansas State University and master's degree in zoology from Ohio State University.
Warhurst says he is enjoying his new position at the Trust. "I am looking forward to continuing to assist the Trust in addressing wetland projects, wetland issues, wetland management, and wetland education in North Dakota," he says. "The Trust attempts to coordinate and facilitate with numerous partners the management of natural resources in North Dakota, including wetlands, and to bring together entities that might be at odds with one another to find compromises that provide win-win solutions for everyone. I've been involved with wetlands and waterfowl my whole career, and I'm very fortunate that I will be able to stay involved with these in my role as the North American Wetlands Conservation Act Council's staff representative for the Central Flyway."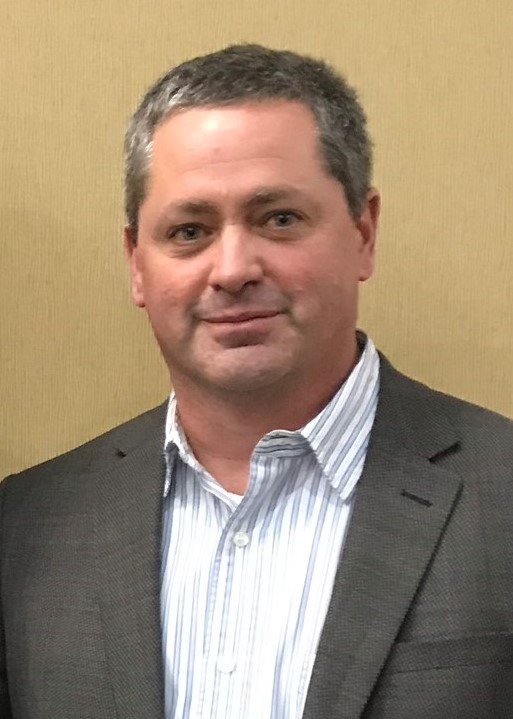 Eric Rosenquist
Eric is the Conservation Program Coordinator with the Trust. He came to the Trust in 2020 after 23 years in ND with The Nature Conservancy. His past experiences focused primarily on prairie management using prescribed fire and grazing, but he also has worked on a variety of projects throughout the Great Plains, from the Chihuahuan desert in Mexico to Saskatchewan, Canada. He received his Master's degree from St. Cloud State in 1996 for which his thesis studied Prairie Chicken winter ecology in NW Minnesota. He loves the biological diversity and grand panoramas of the North Dakota prairies. Eric, along with his wife and children, lives on a small hobby farm in Oliver Co.
Brenda Newton
Brenda is the Administrative/Conservation Specialist with the Trust. Her main responsibilities are to manage the Trust's day-to-day administrative activities and oversee the Small Grant Program. Brenda grew up in Fargo and received her undergraduate degree from North Dakota State University in Zoology, with an emphasis in Wildlife and Fisheries. She has seven years of experience conducting biological surveys in the Missouri Coteau, Drift Prairie, and Red River Valley regions of North Dakota. Brenda also has five years of administrative experience, working in a variety of healthcare settings. In her spare time, she enjoys camping, hiking, bird watching and exploring the prairie with her husband and two children.