West River Grasslands
The Trust's west river grasslands program looks for any and all opportunities to do conservation through partnerships in the state's west river country. Due to the lack of natural wetlands and the state's difficult environment for land protection, private land conservation opportunities are fewer west of the Missouri River.
Elkhorn Ranch Acquisition
A large, diverse group of partners, including the Trust, worked for several years to acquire the Elkhorn Ranch from the Eberts family. Click here to read more about the Elkhorn Ranch.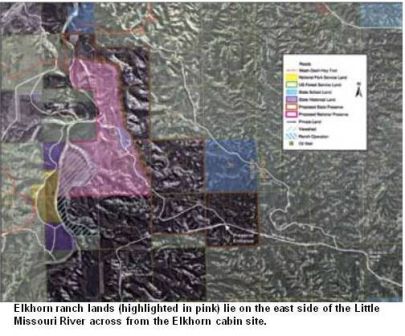 Click on the following links to learn more about the Roger Lothspeich scoria issue:
Friends of Theodore Roosevelt National Park (TR Park)
Executive Director Keith Trego was a founding member and currently serves on the board of directors of the Friends of TR Park.